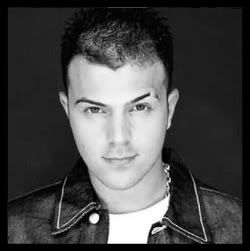 Abs Breen

English DJ and musician, formerly a singer and rapper in the boy band Five. After Five disbanded in September 2001 he became the only band member to release a solo album, Abstract Theory, which featured the Xenomania-produced songs "7 Ways" and "Miss Perfect".
Alesha Dixon

British singer, songwriter, model and television personality. After being in all-female trio Mis-Teeq, she pursued a solo career and was crowned winner of "Strictly Come Dancing". The Xenomania-produced "The Boy Does Nothing" was her first top ten solo hit on the UK Singles Chart.
Alexis Strum

English singer-songwriter, who has released two singles in the UK, as well as co-writing Kylie Minogue's "Still Standing" and Rachel Stevens' "Nothing Good About This Goodbye". She is currently working as the singer and songwriter behind the band/project Bo Pepper.
Annie

Pop artist and DJ from Norway. In 2004, she released her debut album Anniemal. Brian Higgins worked as executive producer on her second album, Don't Stop. It was supposed to be released in 2008, but due to label complications, it is set to be released later this year.
Bananarama

English girl group who have had success on the pop and dance charts since 1982. They attempted a comeback as a duo in 2005 with the album Drama. One of the songs in the album was "Middle Of Nowhere", co-written by Brian Higgins.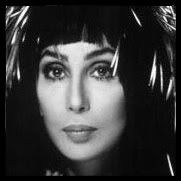 Cher

American pop singer-songwriter, actress, director and record producer. "Believe" (1998) is the biggest-selling recording of her solo career, having sold over 10 million copies worldwide, and was the first Xenomania-written number one single.
Chicane

Electronic dance music act, and the project of English musician and record producer Nick Bracegirdle. Working with producer Mr. Joshua (Brian Higgins and Nick Coler), Bracegirdle was part of the Mr. Joshua Presents Espiritu project, known for the song "In Praise of the Sun".
Dannii Minogue

Australian singer, actress, and TV Personality. The late 1990s saw a brief return to music after Minogue reinvented herself as a dance artist with Xenomania's "All I Wanna Do", her first number one UK Club hit.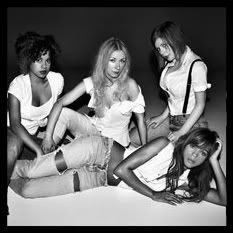 Frank

Girl group from Channel 4's comedy drama series Totally Frank. In the show Totally Frank, the girls played fictional characters. Many of the songs that they played during the series were later featured on their album Devil's Got Your Gold, released in 2006 and produced by Xenomania.
Franz Ferdinand

Scottish rock band formed in Glasgow, Scotland. Recorded a cover version of David Bowie's "Sound and Vision" with Xenomania and were set to work with the team for their third album. However, the group decided that the collaboration didn't work out.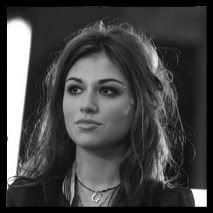 Gabriella Cilmi

Singer/songwriter born in Australia and currently based in the UK. Her debut album Lessons To Be Learned was co-written and produced by Xenomania. "Sweet About Me" was number one in Australia and made her the youngest Australian artist to reach the top of the charts.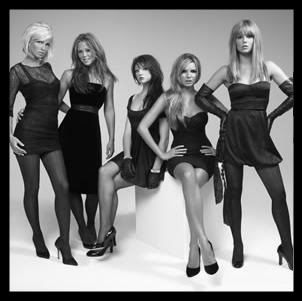 Girls Aloud

British girl group created on the talent show Popstars: The Rivals in 2002. They have achieved a string of 20 consecutive Top 10 singles (including four number ones), two number ones albums, and won a Brit Award for Best Single in 2009 for "The Promise".

Jason Downs

American singer and actor of Cherokee, Dutch, Irish and Scottish descent. In 2004, he worked with Xenomania on four songs.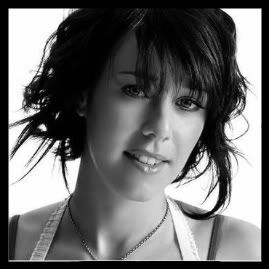 Jem

Welsh singer-songwriter known for her eclectic musical stylings. She worked with Xenomania on her debut album, Finally Woken, on the song "Falling For You".
Jessie Malakouti

American singer-songwriter, professional dancer, actress and former member of Shut Up Stella. She is a member of Xenomania and is currently working on her debut album, to be released in 2009.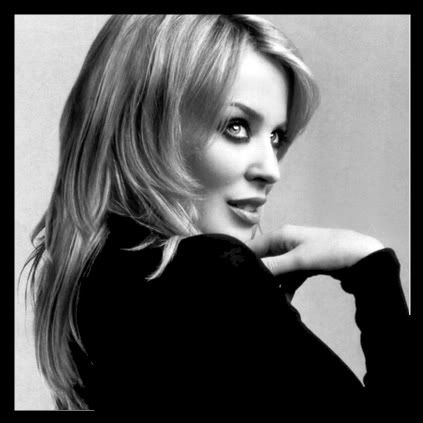 Kylie Minogue

Australian pop singer-songwriter and occasional actress. One of the new songs from her second official greatest hits album Ultimate Kylie (2004) was the Xenomania collaboration "Giving You Up".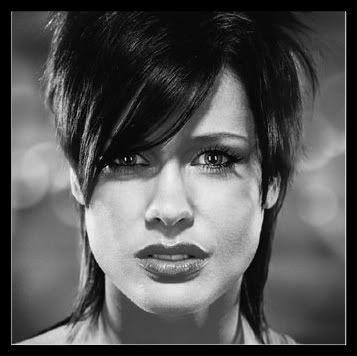 Lene

Norwegian singer, best known as the lead vocalist for pop-dance group Aqua. In 2003, Lene released her first album, Play With Me. She worked with Xenomania for the songs "Here We Go" (originally recorded by Moonbaby, later recorded by Girls Aloud) and "We Wanna Party" (which would later be re-recorded by Girls Aloud).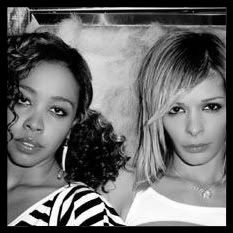 Mania

British pop duo composed of Xenomania members/collaborators Niara Scarlett and Giselle Sommerville. Mania released only one single, "Looking for a Place". Several of their songs, including "Money In My Pocket" and "I'm Not Shy", were covered by the girl group Frank.
Melanie Blatt

British singer and occasional actress. Blatt made her name as part of top UK girl group All Saints, but following their split has launched a solo career. For her third single, "Do Me Wrong", she worked with Xenomania.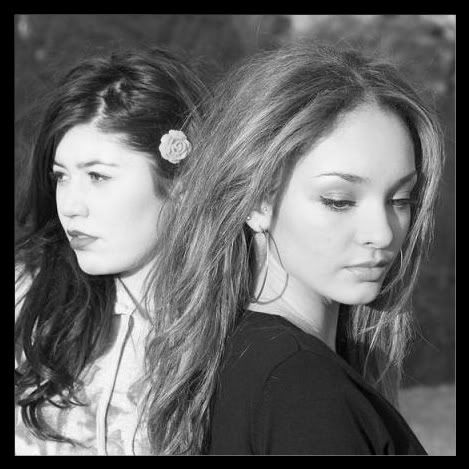 Mini Viva

Mini Viva are Frankee Connolly and Britt Love, a new pop duo that is being launched by Xenomania. They've been playing a few gigs and last year they released their first single "Left My Heart In Tokyo" on limited 10" vinyl (which only contained remixes by the French producer and DJ Fred Falke).
Moonbaby

Stage name of Miranda Cooper, one of the main songwriters in Xenomania. In 1999, as part of a deal between Xenomania and London Records, Miranda was signed as a solo artist. The single "Here We Go" was pressed up, but it was never released. Since then, Miranda joined the Xenomania team. Moonbaby songs have appeared on releases by Girls Aloud, Lene and Alesha.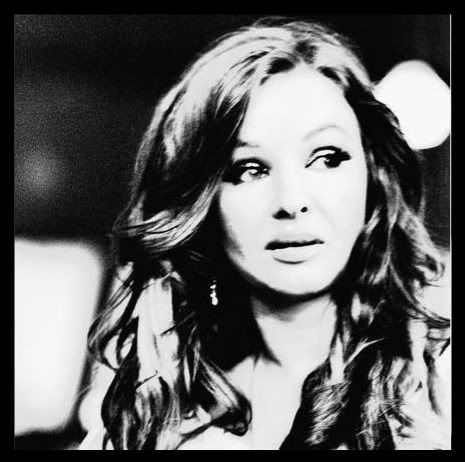 Natacha Atlas

Belgian singer known for her fusion of Arabic and North African music with Western electronic music. She is a former member of Transglobal Underground. In her 2003 album Something Dangerous she worked with Xenomania on two songs: "Quand Je Ferme Les Yeux" and "Who's My Baby?".
Pageboy

British pop/rock band fronted by Brooke Gengras. The band are being launched by Xenomania Records. They are playing London venues building a fanbase before launching their debut album.
Pet Shop Boys

English electronic dance music duo, consisting of Neil Tennant, who provides main vocals, keyboards and occasionally guitar, and Chris Lowe on keyboards and occasionally on vocals. The duo's latest album, entitled Yes, is entirely produced by Xenomania.
Rachel Stevens

English singer, actress and occasional model. She is a former member, and one of the lead singers, of the successful pop group S Club (7), and launched a solo recording career in 2003. Her second album Come And Get It, released in 2005, featured two Xenomania songs.
Saint Etienne

English dance act, one of the bands that helped define the indie dance genre in the early 1990s, fusing the production values of dance-pop with the lyrics and self-aware production of indie music. They've worked with Brian Higgins and Xenomania on several occasions.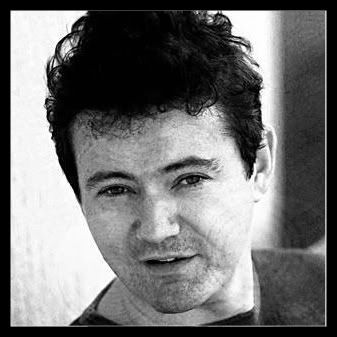 Sean Sennett

Singer, songwriter and music journalist, born in Brisbane, Australia. On the 2003 album Lost & Found he worked with Xenomania's Nick Coler on the songs "Sister Bright Light" and "On A Bus Or A Car Or A Train" (which features the guitar riff of Girls Aloud's "Life Got Cold").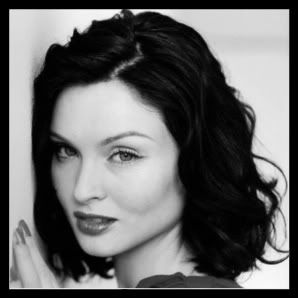 Sophie Ellis-Bextor

English singer-songwriter and model. For her third solo album Trip The Light Fantastic she worked with Xenomania on the song "If You Go".
Sugababes

British girl group. Their second number one came with the the Xenomania-produced "Round Round". Brian Higgins has claimed that former Sugababes member Mutya Buena is "undoubtedly the finest female singer this country has produced in years".
Texas

Scottish rock band from Glasgow, fronted by Sharleen Spiteri. On their 2005 album Red Book, Texas worked with Xenomania for four songs: "Bad Weather", "Cry", "Get Down Tonight" and the single "Can't Resist".
V

The only boy band that Xenomania have worked with. Their debut album You Stood Up featured the Xenomania-produced songs "Hip To Hip", "Angel" and "Fools". In February 2005, V announced their decision to split.
Vagabond

International five-piece pop/rock band with a bluesy and soulful sound. They met in the Xenomania studio and have been crafting their sound under the guidance of Brian Higgins. The debut album from Vagabond arrives this summer.