LYRICS:

A simple good morning
Or hello would have done
The silence, 10:00 a.m.
Not my idea of fun
The papers, the photos
Things were found in the fire

Something that you say
The look upon your face
Something in the way you hold me
I know what they say
I know what this seems
I knew that you never told me

A change of hair colour
Clairol baby blonde
I'm not quite used to it
It never takes too long
No make-up, no earrings
Nothing to identify me

Something that you say
The look upon your face
Something in the way you hold me
I know what they say
I know what this seems
I knew that you never told me

Something that you say
The look upon your face
Something in the way you hold me
I know what they say
I know what this seems
I knew that you never told me


INFORMATION:
x appears on:
Saint Etienne - Angel/Burnt Out Car (1996) CD-S
Saint Etienne - Casino Classics (1996) CD
Saint Etienne - Continental (1996) CD
Saint Etienne - Burnt Out Car (2008) CD-S, 7''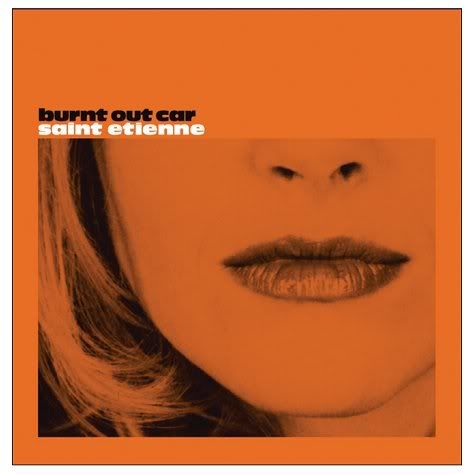 x Written by Stanley/Wiggs.
Produced by Saint Etienne.
Additional Production and Remix by Brian Higgins and Matt Gray.
Published by Warner Chappell.
x "Burnt Out Car" first appeared in 1996 as a fanclub-only promo single. Later it would be included on the remix collection Casino Classics (1996) and on the Japan-only compilation Continental (1997). This version was a remix made by Balearico (a.k.a. Brian Higgins and Matt Gray).
x The original version of the song was only released in 2006 on the fanclub-only anthology Nice Price!.
x In 2008, a new remix of "Burnt Out Car 2008" was released as the first single from the compilation London Conversations: The Best Of Saint Etienne. It was once again re-worked by Xenomania.

REVIEWS:
x The Balearico mix was a perfect slice of Europop: bouncy beat; a gurgling bass; a couple of keyboard riffs, including one that is almost the real chorus, that are insistent without being annoying. Brittle-Lemon

LINKS:
x fan-made video