LYRICS:

Seven minutes on the phone
It's so cold
(Giving you up now, saving my love)
Seven minutes full of lies
While my coffee's getting cold
(Giving you up now, saving my love)

Won't you tell me what you're waiting for
I won't let go
Won't you tell me why you're wanting more
I already know

It's just another call from Mr. Beautiful
Caught in a hit I'm waiting for the second blow
It doesn't matter why I didn't see it fall
I got the feeling before
I guess I should've known

Seven minutes in your home
It's so cold
(Giving you up now, saving my love)
Seven minutes worth a ride
While I struggle for control
(Giving you up now, saving my love)

Won't you tell me what you're waiting for
I won't let go
Won't you tell me why you're wanting more
I already know

It's just another call from Mr. Beautiful
Caught in a hit I'm waiting for the second blow
It doesn't matter why I didn't see it fall
I got the feeling before
I guess I should've known

INFORMATION:
x appears on:
Frank - I'm Not Shy (2006) CD-S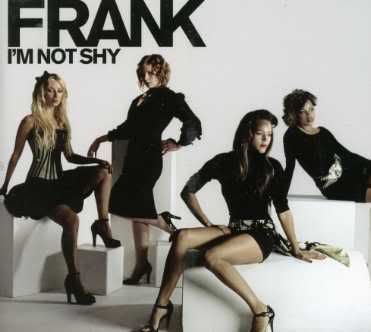 x Written by Miranda Cooper, Brian Higgins, Nick Coler, Shawn Lee & Lisa Cowling.
Published by Warner Chappell & Xenomania.
Produced by Brian Higgins & Xenomania.
Mixed by Nick Coler.
Keyboards and programming by Nick Coler and Brian Higgins.
Guitars: Shawn Lee.
Drums & drum programming: Nick Coler.
(P) (C) 2006 Polydor Records Ltd.