LYRICS:

My dedication is to my art
No education will buy my car
Too much temptation and help too far away
We dress in black, we won't be light
We're so depressed
We wear our shades at night
Without the stress, we just might fade away

We wanna party but we got no soul
We wanna start it
Blow our senses out of control
We wanna make it but we got no way
We're gonna hate it
But we might just fake it today

We wanna party but we got no love
We wanna party but we got no love
We wanna party but we got no love
We wanna party but we got no love

Disillusioned with my dreams
Got life confused with my designer jeans
Hey what's the use, with hope too far away
We're on the list, in every line
We're anarchists if we can get the time
Without the shit, we might just fade away

We wanna party but we got no soul
We wanna start it
Blow our senses out of control
We wanna make it but we got no way
We're gonna hate it
But we might just fake it today

We wanna party but we got no love
We wanna party but we got no love
We wanna party but we got no love
We wanna party but we got no love

INFORMATION:
x appears on:
Lene - Play With Me (2003) CD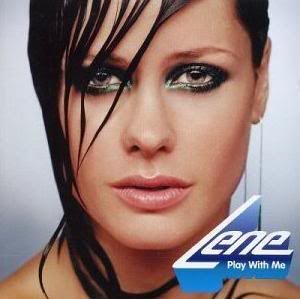 x Written by Miranda Cooper, Lisa Cowling, Brian Higgins, Xenomania & Lene.
Published by Warner Chappell Music Ltd/ Xenomania Music/ Little Devil Publishing Ltd.
Produced by Brian Higgins/ Xenomania & Jerenmy Wheatley for 365 Artists.
Mixed by Jeremy Wheatley.
Programmed by Brian Higgins, Nick Coler, Matt Gray, Tim Powell & Tim "Rolf" Larcombe.
Guitars: Shawn Lee & Nick Coler.
x In 2008, Girls Aloud recorded "We Wanna Party" for the album Out Of Control. Lene's name wasn't on the credits. The two versions are virtually identical. Girls Aloud's version is however slightly "rockier". They also have different endings: Lene's version ends with a fade-out of the chorus, while Girls Aloud's has extra guitar chords.