LYRICS:

It's something, that look in your eyes tonight
Like magic, it's changing everything in sight
I hear it all around me every day
In the music that you play

This is a song about boys and girls
You hear it playing all over the world
This is a song about boys and girls
You hear it playing all over the world

The night sky like velvet
Masks our eyes tonight
And falling reveals the sun rise and ignite
We feel it all around us every day
In the music that we play

This is a song about boys and girls
You hear it playing all over the world
This is a song about boys and girls
You hear it playing all over the world
This is a song about boys and girls
You hear it playing all over the world

All over the world

It's sincere and subjective
Superficial and true
Easy and predictable
Exciting and new
To say "I want you"

This is a song about boys and girls
You hear it playing all over the world
This is a song about boys and girls
You hear it playing all over the world

Playing all over the world
Playing all over the world


INFORMATION:

Available on:
x Pet Shop Boys - Yes (2009) CD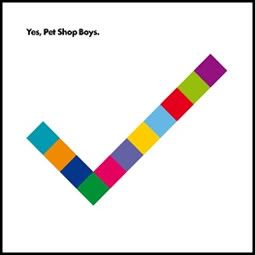 Credits:
Written by Neil Tennant and Chris Lowe.
Produced by Brian Higgins/Xenomania.
Mixed by Jeremey Wheatley.
Keyboards & programming: Chris Lowe, Tim Powell, Owen Parker, Matt Gray, Brian Higgins.
Brass arranged and conducted by Andy Brown.
Brass players of the London Metropolitan Orchestra recorded at Abbey Road studios by Andy Dudman.
Mastered by Dick Beetham at 360 Mastering, London.
Published by Cage Music Ltd/Sony ATV.
Notes:
x "All Over The World" uses a melody from the "Nutcracker Suite", composed by Tchaikovsky.

x Chris Lowe: "That track goes back a long way. We heard it when we were in Monterey in Mexico and we were listening to this dance music which has a very strange rhythm. We tried to reproduce it but we couldn't. I think you've got to be Mexican to be able to do it. I just shoved on the brass riff from Tchaikovsky, which sounded quite good. That took it in a certain direction and then we wrote a song around it which we didn't actually like and we were going to drop it from the album. But we decided to persevere and carry on with the Tchaikovsky chord progression and it totally transformed. Neil put a verse melody on and it became one of our favourite songs on the album. But that song certainly went on quite a journey."

REVIEWS
x Only the Pets would dare to slap Tchaikovsky in with a hip-hop beat and handclaps for All Over The World. Again, the Pets obsessions about the power of cheap music and its appeal to genders of many hues are present and correct here. 'It's sincere and subjective, superficial and true' sighs Neil. Does he mean pop, love, sex or all three? Cathode Ray Tube
x Employing Tchaikovsky's Nutcracker Suite on "All Over the World", easily the album's most "crunky" moment, could have been an embarrassing mistake. But Tennant and Lowe buy that bit of indulgence with an absolutely irresistible chorus. It's as if Higgins has helped Pet Shop Boys re-discover everything they've done best throughout their career and then create new career highlights out of it. PopMatters
x Irresistible: Jeff Lynne and Tchaikovsky to a disco beat. The Independent
x This should be the second single and should in fact have been the first - it's a mid-tempo but euphoric celebration of music and love with irresistible handclap action, a Tchaikovsky sample and a "this is a song about boys and girls - you hear it playing all over the world" chorus.) Popjustice
x Lots of "oh-way-oh-way-oh"s at the outset may hint at the demented tribalist Europop of the mid-80s, but they're soon swept aside by, unless we're very much mistaken, Chris Lowe doing The Nutcracker Suite and a whole bouncy-speakered minivan's worth of post-acid squelching, not to mention also-distinctly-post-acid positivism. Plus, there's some lovely use of synthesised strings (Trevor Horn may not be here in person this time around, but that's not to say his signatures are entirely out-of-bounds), and there's a stately air to Neil's performance that harks back to the contemplative splendour of Bilingual. The Quietus