LYRICS:

City life just leaves me weak
All this madness on the street
Need to get away today
Live my life a different way
Is it only fantasy to dream about a perfect me?

I wanna live like beautiful people
Give like beautiful people
With like beautiful people around
I wanna live like beautiful people
Give like beautiful people
With like beautiful people around

Buy the latest magazine
And aspire to the dream
Perfect home and perfect kids
Not a life lived on the skids
Is it only fantasy or could it be reality?

I wanna live like beautiful people
Give like beautiful people
With like beautiful people around
I wanna live like beautiful people
Give like beautiful people
With like beautiful people around

Now I can see myself
Without a care in the world
It's a sun shining, money-spending
Green and healthy world
Is it only fantasy or could it be reality?

I wanna live like beautiful people
Give like beautiful people
With like beautiful people around
I wanna live like beautiful people
Give like beautiful people
With like beautiful people around


INFORMATION:

Available on:
x Pet Shop Boys - Yes (2009) CD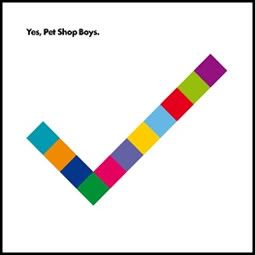 Credits:
Written by Neil Tennant and Chris Lowe.
Produced by Brian Higgins/Xenomania.
Mixed by Jeremey Wheatley.
Keyboards & programming: Chris Lowe, Neil Tennant, Pete Gleadall, Tim Powell, Owen Parker, Matt Gray, Kieran Jones, Nick Coler, Jason Resch.
Guitars: Johnny Marr, Jason Resch, Nick Coler, Kieran Jones, Owen Parker.
Backing vocals: Carla Marie Williams, Jessie Malakouti, Alex Gardner, Tim Powell, Owen Parker.
Harmonica: Johnny Marr.
Orchestral arrangement by Owen Pallett.
The London Metropolitan Orchestra, led by Cathy Thompson, conducted by Andy Brown, recorded at Abbey Road studios by Andy Dudman.
Mastered by Dick Beetham at 360 Mastering, London.
Published by Cage Music Ltd/Sony ATV.

Notes
x Neil Tennant told The Quietus that, initially, "Beautiful People" sounded "folky rather than 60s": "We originally wrote it for this TV series called Beautiful People that Robin Harvey was writing and he said, 'Oh, the producers want something quite uptempo' and not what we'd written. But we kept it and Brian Higgins loved it. The guys from Xenomania put a 60s beat on it and that made it much more powerful than it was - very catchy."

x Neil also said that "Beautiful People" and "Love etc." are the same theme from different points of view: "[In] 'Beautiful People' I'm imagining a woman at a bus stop in London, and she's by a news stand and she's looking at Hello and Heat magazines, and she's contrasting that with waiting for a bus in the rain in London. It was written as a TV theme so it's very straightforward. 'Love Etc', again, is about the celebrity wealth thing. Whereas the other song sees the woman almost wishing she has this, 'Love Etc' is saying you don't need it; it's not what makes people happy."


REVIEWS
x It's not often the Boys have sounded this 60s, and certainly not in the absence of Dusty, but there they go, quoting 'Dear Prudence', beating big Spectorly drums and contrasting some oddly reverb-tinged Tennant vocals with the delicious purity of some thoroughly vivacious violins while staring in curious awe at the Heat generation (or, since there's a palpable air of class to proceedings, more likely the denizens of Hello!). Plus: harmonica, surely a PSB first. The Quietus
x The Spector-inflected ballad ''Beautiful People'' is the perfect lullaby for the Blair Waldorf generation. Entertainment Weekly
x Beautiful People, a riot of '60s proportions that calls to mind Dusty Springfield and even features a harmonica, gently mocks the suburban dream in words which are as identifiably Neil Tennant's as his dental records: "Is it just a fantasy / To dream about a perfect me?" musicOMH
x Owen Pallett gets the strings going full tilt on Beautiful People and Neil dreams of a life far away as a wonderful Mamas and Papas influenced California sound permeates the song. It's all about aspiration, as all good pop songs usually are, and Marr even throws in a very Midnight Cowboy style harmonica as counterpoint. It's a lovely, summery, shimmery big slab of gorgeous pop. Smashing string and brass flourish at the end. Cathode Ray Tube
x The swishly attractive Beautiful People certainly has a barbed tongue as it professes love for all that is shallow and glossy in the modern world. But the glistening 60s strings, à la former Pets partner the late Dusty Springfield, make it too seductive to be sure. The Mirror
x This has a harmonica on it and is a bit of an ill-advised exploration of a sort of 'sixties sound' - it's about wanting to be a part of an exciting scene. "I wanna live like beautful people, give like beautiful people, with my beautiful people around," and so on. It would make a good b-side, or 'iTunes bonus track bundle song' or whatever we're supposed to call them in 2009. Popjustice
x One of the characteristics of Yes is the collaborations throughout. Johnny Marr's there with his very distinctive guitar sound and Owen Pallett who provided the strings for The Last Shadow Puppets' The Age Of The Understatement. His contribution to "Beautiful People" is wonderfully evocative as it conjures up a lot of 60s imagery. (...)
"Beautiful People" works in quite a deceptive way. There's a joyous feeling about the music but there's a melancholy thread that runs through it and that same feeling runs through current single, "Love Etc". The Quietus