LYRICS:

Protection! Prevention! Detection! Detention!
There's nowhere to defect to any more!
Protection! Prevention! Detection! Detention!
There's nowhere to defect to any more!

I'm building a wall, a fine wall
Not so much to keep you out
More to keep me in
I'm building a wall, a fine wall
Not so much to keep you out
More to keep me in

Back then on a bomb-site
We were spies among the ruins
Such precocious barbarians
On TV we saw cold war

Protection! Prevention! Detection! Detention!
There's nowhere to defect to any more!
Protection! Prevention! Detection! Detention!
There's nowhere to defect to any more!

I'm leaving the world, it's all wrong
Not so much what men are doing
Much more what they're not
I'm building a wall, a fine wall
Not so much to keep you out
More to keep me in

Jesus and The Man From U.N.C.L.E.
Caesar conquered Gaul
Scouting for centurions on a Roman wall
Through the woods, the trees
And further on the sea
We lived in the shadow of the war
Sand in the sandwiches
Wasps in the tea
It was a free country

(Who do you think you are, Captain Britain?)

I'm building a wall, a fine wall
Not so much to keep you out
More to keep me in
I'm losing my head - well, why not?
More work for the undertaker
Means there's less for me

I'm building a wall, a fine wall
Not so much to keep you out
More to keep me in
I'm building a wall, a fine wall
Not so much to keep you out
More to keep me in


INFORMATION:

Available on:
x Pet Shop Boys - Yes (2009) CD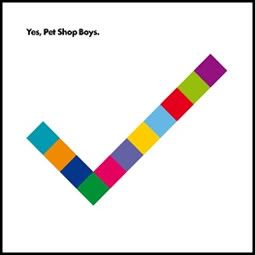 Credits:
Written by Neil Tennant and Chris Lowe.
Produced by Brian Higgins/Xenomania.
Mixed by Jeremey Wheatley.
Keyboards & programming: Chris Lowe, Neil Tennant, Pete Gleadall, Tim Powell, Jason Resch, Matt Gray, Nick Coler, Kieran Jones.
Guitars: Johnny Marr, Jason Resch.
Mastered by Dick Beetham at 360 Mastering, London.
Published by Cage Music Ltd/Sony ATV.

Notes:
x Neil Tennant: "This song is where we leave the pure pop thing and get a bit more strange. I thought of these lyrics when I was walking down the road one day. I think it's because at my house in the country in Durham I built a wall. I had the line 'I'm building a wall, a fine wall, not so much to keep you out, more to keep me in' for ages before it developed. It's a very Pet Shop Boys-sounding track and also I like the fact that it's got both mine and Chris's voices on it."


REVIEWS
x Building A Wall is an hilarious call and response between Neil and Chris with a nightmarish lyric about the indomitable British spirit in the face of the Cold War accompanied with jangly guitar from Marr. Tennant grumps about the state of the nation...'sand in the sandwiches, wasps in the tea, it was a free country' to which Chris cheekily counters with 'Who d'you think you are, Captain Britain?'. This brings back memories of the anxieties catalogued on Very and captures a quintessential British attitude to the madness of detente. Cathode Ray Tube
x There are sneaky hidden depths and covert social commentaries within the words about love and loss, just as possible for liberal ears to identify as for conservative ones to ignore. Thus Building A Wall, with its refrain of "not so much to keep you out / more to keep me in" could be about intimacy within relationships, or immigration, or both, or neither, depending on your perspective. Oh, and Chris Lowe provides backing vocals: something that's been sorely missed. musicOMH
x Well, it's about time those lovely Lowe vocals put in an appearance, although, happily, he continues to make Neil sound like an X Factor-esque warbler by comparison, adding to the air of absurdity that permeates this already-much-discussed offering. You could argue, of course, that they're dating themselves horribly by using Cold War imagery alongside ruminations on emotional dysfunction, although it's none too difficult to counter that by recalling that Tori Amos' 'China', which takes a not-dissimilar-if-geographically-relocated approach, is scarcely only ace because it's more timely. And besides, 'Yes'' pop instincts are beginning to kick in in a spectacularly healthy way by this point, and no post-millennial apoliticism should really detract from that fact. The Quietus