LYRICS:

Small man, big world
Lost beyond the pale
I know you inside out
I can tell the tale

Across the sky a change of time
Last night I lost all day
I'm here and there or anywhere
Away from Manderley

And if I were the King of Rome
I couldn't be more tragic
My fate to roam so far from home
In search of my lost magic

Oh, baby come back
Oh, baby come back to me

The desert moon, a new lagoon
We glide upon the surface
Night falls fast, no shadows cast
Arriving without purpose

Oh, baby call me
Oh, baby call me today

And if I were the King of Rome
I couldn't be more lonely
With so much scope to dream and hope
Someday you'll deign to phone me

Oh, baby call me
Oh, baby call me today

I long for your inscrutable pale face
I hunger for your beautiful embrace


INFORMATION:

Available on:
x Pet Shop Boys - Yes (2009) CD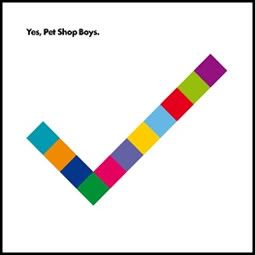 Credits:
Written by Neil Tennant and Chris Lowe.
Produced by Brian Higgins/Xenomania.
Mixed by Jeremey Wheatley.
Keyboards & programming: Chris Lowe, Neil Tennant, Pete Gleadall, Tim Powell, Kieran Jones, Jason Resch, Matt Gray.
Brass: Mike Kearsey, Steve Hamilton.
Guitar: Jason Resch.
Mastered by Dick Beetham at 360 Mastering, London.
Published by Cage Music Ltd/Sony ATV.

Notes:
x Neil Tennant: "I think this is the most beautiful and sad song on the album. It's one of my historical lyrics. The King of Rome was the son of Napoleon, he was actually Napoleon II briefly, and when Napoleon got defeated and sent into exile, Napoleon's son, whose mother was an Austrian princess, was taken to Vienna. He never saw his father again and he rarely saw his mother. He became the focus of a lot of Napoleonic thinking and a rallying point for opposition to the government in France after Napoleon. He died quite young from tuberculosis and he never really achieved much and yet when he was born he was the King of Rome. I just thought he was a very, very sad and tragic figure and so the inspiration was there for a lyric about someone roaming the world to get away from some tragic love affair, like Noel Coward used to do. It's also the stateless idea that you've got no roots in anything because the thing that gave the roots to your life has been taken away. "


REVIEWS
x Stark, minor-chord mood pieces "Vulnerable" and the stunning "King of Rome" recall the sincere, lovelorn introspection of Behavior. "Last night I lost a day", Tennant mourns on the latter, irony nowhere in sight, before giving in and sighing, "baby come back to me". It's a perfect eulogy for these twisted times. PopMatters
x Owen Pallett adds a swish of gorgeous strings to the very haunting and 10cc-ish King Of Rome. Neil's singing is particularly evocative on this tale of a lonely man searching for meaning in his life. This is pure Pets, with slabs of synth, little flares of synthetic brass punctuating the melody and piano breaks. Stunningly lovely and very moving with its plaintive chorus of 'Oh, baby call me, baby call me...today'. It's back to Very with the rumbling charge of Pandemonium, a Sixties Chain Reaction pastiche meets Doctor Who inspired stomp about a love-hate relationship where one partner copes with a lover who creates chaos everywhere but secretly loves it all. Great backing vocals, smashing bits of harmonica, squelchy synthesisers and Moroder style sequencers. Great fun. Cathode Ray Tube
x You know, in spite of the colossal nature of their canon, there aren't many songs where Neil Tennant has something of the Sade about him, so this one should be applauded for that at the very least. Not to mention all the other things it's got going for it; ruddy great weeping trumpet, fabulous piano rippling, the world-weary arcane majesty of Massive Attack circa the less outright sinister bits of 'Protection', and a conclusion that fails magnificently to skimp on the haunting. Oh, and our protagonist gets to sing, "I couldn't be more tragic". The Quietus