LYRICS:

Coming soon, something good
Something we can share, understood
Could be better news we can share
Something's coming soon, I hear it everywhere

(Live it) It's the story of our lives
(Give it) It's the way we've always been
(Live it) Though the mountains may divide
(Give it) We can reach the sea

I believe we can change
We can make it more than a dream
And I believe that we can change
It's not as strange as it might seem

In the air I can feel
Something magical becoming real
From the other side, looking in
Come on, throw the dice and tonight we'll win

(Live it) It's the story of our lives
(Give it) It's the way we've always been
(Live it) Though the mountains may divide
(Give it) We can reach the sea

I believe we can change
We can make it more than a dream
And I believe that we can change
It's not as strange as it might seem
I believe we can change
We can make it more than a dream
And I believe that we can change
It's not as strange as it might seem

Driving through the night
Just you and me
Faster than the pale moonlight
Something's calling (calling, calling)
Calling us away
Do you believe
Heaven is a better place?
We'll be there in a heartbeat

I believe we can change
We can make it more than a dream
And I believe that we can change
It's not as strange as it might seem
It's not as strange as it might seem

I believe we can change
We can make it more than a dream
And I believe that we can change
It's not as strange as it might seem
I believe we can change
We can make it more than a dream
And I believe that we can change
It's not as strange as it might seem


INFORMATION:

Available on:
x Pet Shop Boys - Yes (2009) CD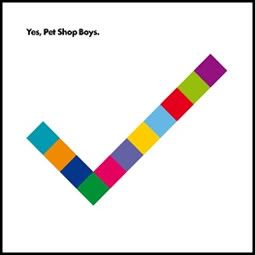 Credits:
Written by Neil Tennant, Chris Lowe, Miranda Cooper, Brian Higgins, Jason Resch, Kieran Jones.
Produced by Brian Higgins/Xenomania.
Mixed by Jeremey Wheatley.
Keyboards & programming: Chris Lowe, Tim Powell, Kieran Jones, Jason Resch, Matt Gray, Sacha Collisson.
Backing vocals: Miranda Cooper, Tim Powell, Alex Gardner, Brian Higgins.
Mastered by Dick Beetham at 360 Mastering, London.
Published by Warner Chappell/Xenomania/Cage Music Ltd/Sony ATV.

Notes:
x Neil Tennant: "This was day one at Xenomania. We listened to these tracks that they'd prepared and that we were going to write over. We wrote a song called something like Where The Wild Things Are and it wasn't very good, but there was a good bit in it which we lifted. In terms of the lyrics it's a little bit what I call Obama-y. It was written before he'd even got the nomination, or maybe it was around about that time, but, sometimes I write lyrics because I know Chris likes sort of ravey, mindless positivism."


REVIEWS
x Featuring Chic-style guitar from Johnny Marr, More Than a Dream reconfigures the positivism of 20-year-old house records for post-Obama times. The Times
x The sound and structure of a song like 'More Than A Dream' (with its surprise "driving through the night, just you and me" second chorus) is a great example of the Xenomania influence. Popjustice
x More Than A Dream, another co-written piece with Xenomania, is an insistent pop fable that celebrates aspiration, change and dreams with a seductive, glossy disco production. Not the strongest song on the album but I guarantee the melody line will be going round your head for days. Cathode Ray Tube
x Guitar! Yes, we know they've embraced their inner affection for the odd strum in the past (see 'Release, for instance), but it still comes as a bit of a shock, although at least here it serves as fascinatingly feline punctuation to a track that sees them back in Knuckles-Morales-style house territory, if somewhat updated for modern sensibilities, and revives the utopian spirit that powered their take on 'Go West' and, better still, their own 'Red Letter Day'. A work of thrilling militancy, then, but one sufficiently ambiguous to be adopted and adapted by any of the more synth-savvy types that have tugged on pop's fringes in recent times - the La Rouxs and Ladyhawkes of the world could take a happy stab at it, and just imagine Roisin Murphy at the controls... The Quietus