LYRICS:

Is this a riot
Or are you just pleased to see me?
Why aren't we holding hands
And talking sweet?
I love you really
Though I know no one believes me
There's chaos every time we meet

Oh, now look what, you've gone and done
You're creating pandemonium
That song you sing means everything
To me, I'm living in ecstasy
The stars and the sun dance to your drum
And now it's pandemonium

You're crashing everywhere
It's like you're smashing china
Skidding on an icy road
You're major trouble
Since you were almost a minor
I sometimes think we'll both explode

Oh, now look what, you've gone and done
You're creating pandemonium
That song you sing means everything
To me, I'm living in ecstasy
My world's gone mad, what did you do?
Telling perfect strangers that I love you
The stars and the sun dance to your drum
And now it's pandemonium

I can't make sense of anything
All I know is the party's in full swing
If we both just stop for a minute
I declare war and then you'd win it

To tell you the truth
I thought I was shockproof
Until I saw what you get up to
When you think about it
It's quite an achievement
That after all I still love you

Oh, now look what, you've gone and done
You're creating pandemonium
That song you sing means everything
To me, I'm living in ecstasy
My world's gone mad, what did you do?
Telling perfect strangers that I love you
The stars and the sun dance to your drum
And now it's pandemonium


INFORMATION:

Available on:
x Pet Shop Boys - Yes (2009) CD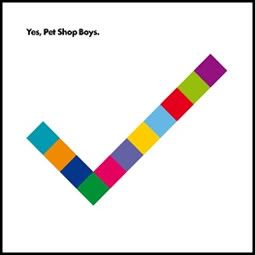 Credits:
Written by Neil Tennant and Chris Lowe.
Produced by Brian Higgins/Xenomania.
Mixed by Jeremey Wheatley.
Keyboards & programming: Chris Lowe, Neil Tennant, Pete Gleadall, Tim Powell, Nick Coler.
Guitars: Johnny Marr, Jason Resch, Owen Parker.
Brass: Mike Kearsey, Steve Hamilton.
Harmonica: Johnny Marr.
Backing vocals: Xenomania.
Drums: Mark Parnell.
Mastered by Dick Beetham at 360 Mastering, London.
Published by Cage Music Ltd/Sony ATV.
Notes:
"Pandemonium" was originally written as a single for Kylie Minogue and is about Kate Moss' relationship with Pete Doherty. Neil Tennant said: "About two years ago, we were asked in the same month to write songs for Kylie and Madonna. We wrote five songs for Kylie and one of them was 'Pandemonium'. Consequently the song's sung from a woman's point of view and I haven't changed the lyrics. It's sung from Kate Moss's point of view about Pete Doherty, but it's a bit of a cartoon version obviously."
Speaking to The Guardian, Neil Tennant said that "Pandemonium" was influenced by Dusty Springfield: "From her, I learned things that had never entered my head; how you arrange a song, how you change the melody at every verse and every chorus, how you give it a climax. There's a song on our new album called Pandemonium where, at the end, I finally do a Dusty Springfield. On the last chorus I change the melody and take it up and I thought, 'Wow, I've never done that before - I'm trying to be Dusty!'".


REVIEWS
x It's back to Very with the rumbling charge of Pandemonium, a Sixties Chain Reaction pastiche meets Doctor Who inspired stomp about a love-hate relationship where one partner copes with a lover who creates chaos everywhere but secretly loves it all. Great backing vocals, smashing bits of harmonica, squelchy synthesisers and Moroder style sequencers. Great fun. Cathode Ray Tube
x The real pinnacle is "Pandemonium". From its title to the hint of that "dugga-dugga-dugga" bass, it's the most classic Pet Shop Boys track on the album. Call it a throwback if you must. Also call it a more blissful combination of wit, irony, sincerity, pop hooks, big choruses, and butt-shaking rhythms than Pet Shop Boys have produced in over 15 years. Opening with an homage to Depeche Mode's "Personal Jesus", picking up steam with some irresistible "Oooh ooh ooh"s and horn blasts, and peaking with Tennant's "When you think about it / it's quite an achievement / that, after all, I still love you", it's one of those Number One in Heaven moments. PopMatters
x Hints of 'Starman' and 'Knock On Wood' to a Glitter beat but spookily, at the same time, none of the above. It's a song about your partner causing mayhem whenever they turn up but being quite loveable nonetheless: "I thought I was shockproof until I saw what you get up to - when you think about it it's quite an achievement that after all I still love you". Neil will probably do his palms-to-the-heavens hand thing quite a lot when he does this live. Popjustice
x Neil Tennant's still just as preoccupied with the ecstasy and pain of falling in and out of love as a hormonal teen, nowhere more so than on Pandemonium, a sunny, arm-waving celebration of the havoc wreaked on everyday life by a new affair. musicOMH
x And now, the Pettiest, most Shoply and, indeed, Boyish of the endeavours here, and - yet again - one that invites optimistic speculation about whether there's a particular muse at work on this album. Certainly there are a number of occasions leading up to this where Neil's discussing relationships at less of a remove than his public image might suggest, and there's an excitability to his talk of being around someone almost bullishly vivid here that goes a long way to excusing the fact that, sonically, it's one of the less adventurous moments on show. Mind you, even that may be deliberate - the critical implication has often been that 2009 is poised to be a year of new New Pop, so the Boys could just be serving notice that the era most definitively chronicled by Tennant and cohorts is still very much theirs for the plundering too. The Quietus