LYRICS:

I'm here, you're there
Come closer, tonight I'm lonely
Come here with me
I want it the way it used to be

What is left of love?
Tell me, who would even care?
So much time has passed
I'd still meet you anywhere
Water under bridge
Evening after day
What is left of love
Here that didn't drift away?

I can remember days of sun
We knew our lives had just begun
We could do anything
We're fearless when we're young
Under the moon, address unknown
I can remember nights in Rome
I thought that love would last
A promise set in stone

I'd survive with only memories
If I could change the way I feel
But I want more than only memories
A human touch to make them real

Another day, another dream
Over the bridge an empty scene
We'd spend the weekend lost in bed
And float upstream
I don't know why we moved away
Lost in the here and now we strayed
Into a New York zone
Our promise was betrayed

I was there, caught on Tenth Avenue
You elsewhere with Culver City blues
Then and there I knew that I'd lost you

What is left of love?
Tell me, who will even care?
So much time has passed
I'd still meet you anywhere
Water under bridge
Evening after day
What is left of love
Here that didn't drift away?

Don't give me all your northern pain
Don't sell me New York in the rain
Let's leave our promises behind
Rewind and try again

What remains in time that didn't fade away?
Sometimes I need to see
The way it used to be


INFORMATION:

Available on:
x Pet Shop Boys - Yes (2009) CD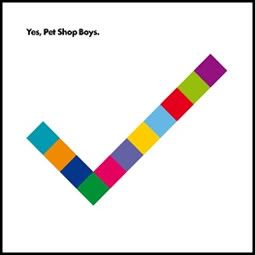 Credits:
Written by Neil Tennant, Chris Lowe, Miranda Cooper, Brian Higgins, Nick Coler.
Produced by Brian Higgins/Xenomania.
Mixed by Jeremey Wheatley.
Guest vocals: Carla Marie Williams (courtesy of Xenomania Records).
Keyboards & programming: Chris Lowe, Neil Tennant, Nick Coler, Kieran Jones, Toby Scott, Tim Powell, Jason Resch, Owen Parker, Matt Gray.
Guitars: Nick Coler, Jason Resch, Sacha Collisson.
Mastered by Dick Beetham at 360 Mastering, London.
Published by Warner Chappell/Xenomania/Cage Music Ltd/Sony ATV.
Notes:
Brian Higgins identifies "The Way It Used To Be" as a personal favourite. He cites Neil Tennant's vocal performance as a highlight, while giving credit to the singer's lyrics in general.
The song is also Neil Tennant's personal favourite. He said: "It is almost like a film the way it's structured - a man and a woman meet after many years and then we have a flashback to when they first lived together and it goes through their whole relationship and then suddenly they meet again."


REVIEWS
x Quite possibly the finest thing they've written is The Way It Used To Be. This has a very melancholic feel right off Behaviour. And it captures the Pets other great quality in the way that Neil uses the past, nostalgia and memories to act as a salve for the future. It could have come from late period Abba in the way it describes a tale of betrayed love with its lilting piano chords. The weird electronics two thirds in are fabulous and the Xenomania sheen, especially the female harmony vocal, is a perfect match for the Pets writing. Superb. Cathode Ray Tube
x ''The Way It Used to Be'' is actually one of the stronger songs on the set, and it's bristling with feeling. There's a faint rumble of electric guitars in the background, and dramatic tempo shifts and backing chorus, with electronic flourishes like the Boys of yore. Metro Weekly
x A bleak 'n' pulsating ballad-that's-not whose lyrics start with a simple "I'm here, you're there - come closer, tonight I'm lonely" then go on to pick apart an empty relationship. Structurally but not sonically it's a bit of a 'Biology' - it relentlessly drives through a series of different segments, doesn't have a chorus and builds to an incredible climax but does this in a really unselfconscious way. It's hypnotic, atmospheric, almost danceable but also very very sad. Popjustice
x Built on a fluttering synth hook, over which Chris Lowe piles his trademark orchestral flourishes and electro squiggles, this last song joins Love Etc as the most perfect fusion of Xenomania and Pet Shop Boys sensibilities here. BBC Music
x Wherein the Pet Shop Boys take the two LCD Soundsystem albums and smash them ENTIRELY into one glorious, soaring epic that they then go and sprinkle with a captivatingly irresponsible amount of Abba during their nordic nihilist meltdown years. You don't need to know any more than that, surely? The Quietus