LYRICS:

You may think I'm strong
And I can do no wrong
But I'm vulnerable
So vulnerable without you
I may be hard to take
But you can call me fake
'Cause I'm vulnerable
So vulnerable without you

I know the assumption is that I'm tough
With all my anger that's fair enough
Even with friends I have to compete And try being me when you walk down the street
It's not easy, by the by
Just surviving in the public eye

You may think I'm strong
And I can do no wrong
But I'm vulnerable
So vulnerable without you
I may be hard to take
But you can call me fake
'Cause I'm vulnerable
So vulnerable without you

You know I can't ever bear to seem weak
Or have any doubts, that's just my technique
I put in the hours, at least I don't shirk
A little bravado does much of the work
I am no one's stepping stone
But I couldn't live life in private, alone

You may think I'm strong
And I can do no wrong
But I'm vulnerable
So vulnerable without you
I may be hard to take
But you can call me fake
'Cause I'm vulnerable
So vulnerable without you

At night I am lying awake
Through the hours, trying to calculate
Am I good enough?
Can I contrive to keep this show on the road?
Will I survive?

I know you must sometimes think I don't care
Or even appreciate what we share
Though I'm no one's stepping stone
The truth is I love you and I'd go crazy alone

You may think I'm strong
And I can do no wrong
But I'm vulnerable
So vulnerable without you
I may be hard to take
But you can call me fake
'Cause I'm vulnerable
So vulnerable without you

So vulnerable without you


INFORMATION:

Available on:
x Pet Shop Boys - Yes (2009) CD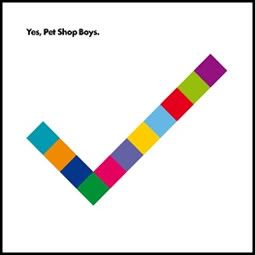 Credits:
Written by Neil Tennant and Chris Lowe.
Produced by Brian Higgins/Xenomania.
Mixed by Jeremey Wheatley.
Keyboards & programming: Chris Lowe, Neil Tennant, Pete Gleadall, Tim Powell, Fred Falke, Nick Coler, Brian Higgins.
Mastered by Dick Beetham at 360 Mastering, London.
Published by Cage Music Ltd/Sony ATV.

Notes:
x Neil Tennant: "This is a song in which I'm playing a role. When Chris started writing the track I liked it because it sounded like French Europop. It reminds me slightly of that record Voyage, Voyage by Desireless. The lyric was completely written from someone else's point of view. It hangs together very persuasively because it's actually all totally true."


REVIEWS
x Few will complain at the elegant way that Vulnerable spiders slowly out from a chord progression redolent of Rent in 1987, less still the way Tennant delivers an achingly tender requiem to a past love. The Times
x Vulnerable is classic Pets and is one of the strongest tracks on the album. This harks back to Actually and Behaviour in its construction and melodic flavour. It's beautiful with a very hooky chorus and a sad lyric about living in the public eye and loving in private. Neil's concerns about the fine line between how we conduct ourselves in private and public surface here. Pulsing electronics, acoustic guitar and tinkling percussion capture the melancholic sweep of this perfectly. Cathode Ray Tube
x Vulnerable lets a familiar, bittersweet shade of dancefloor dejection seep through. That, coupled with one of the most hummable hooks, makes it the low-key highlight of the album. BBC
x Those of you who admired 'Umbrella' for its overwhelming exhibition of cognitive dissonance - really, has such open-hearted sweetness ever been delivered in such a compellingly offhand manner? - will find much to admire here, as Neil spends a lot of time bemoaning the difficulties of living in the public eye while actually appearing oblivious to its consequences, remarking on how strong he appears when in fact he's barely exercising the emotional range he's repeatedly proved capable of, and, bizarrely, noting what an angry individual he can be although he really only seems to connect as a performer and, maybe, a character when musing fearfully on the possible loss of a loved one. Intriguing. The Quietus